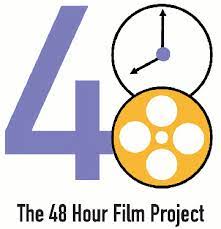 Piccadilly High Noon
So here's the hook: You draw a genre out of a hat (Western or Musical for us) a list of things you have to include (our prop was an orange, our character was Jamie Delgardo, our dialogue 'You look a little pale, I hope it isn't swine flu') and then your team has 48 hours to write, shoot and edit a film.
The London judges enjoyed it and gave it a stack of awards, including Best Picture. The international judges also liked it at the World Final and gave it the Best Cinematography award. If you liked it then you can go to The Green Man on Riding House St and see the clock that we broke during filming. It's still there.